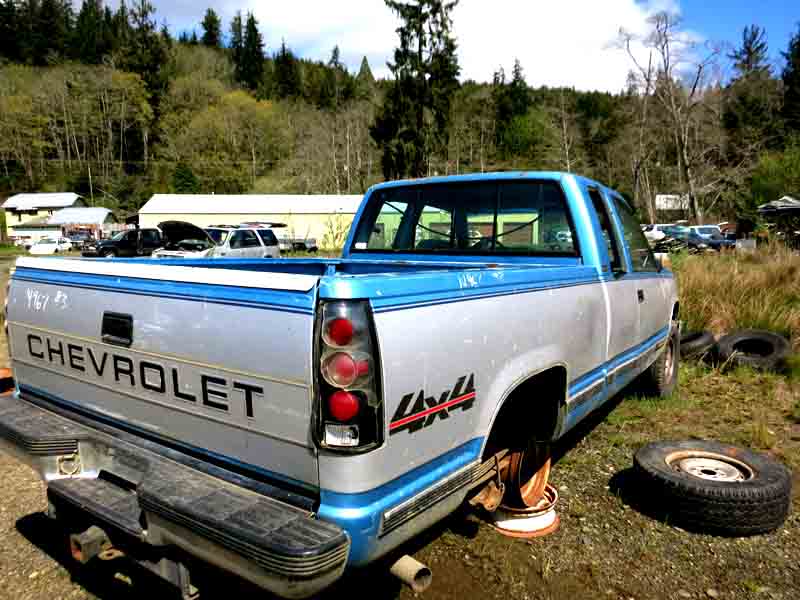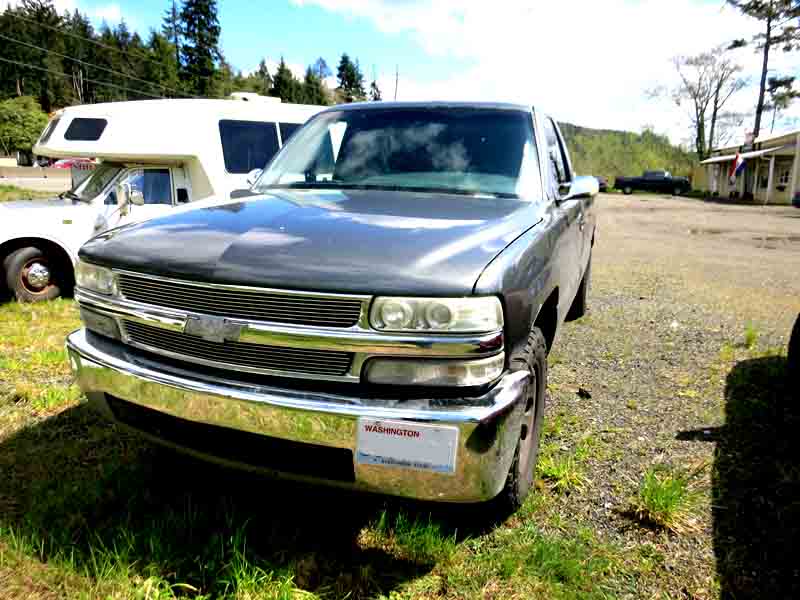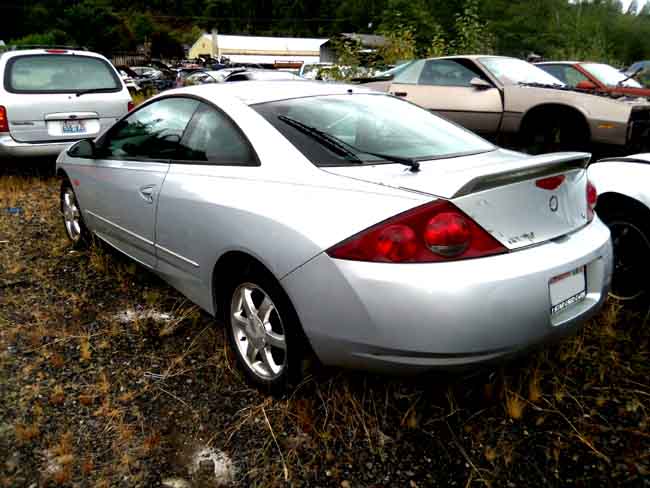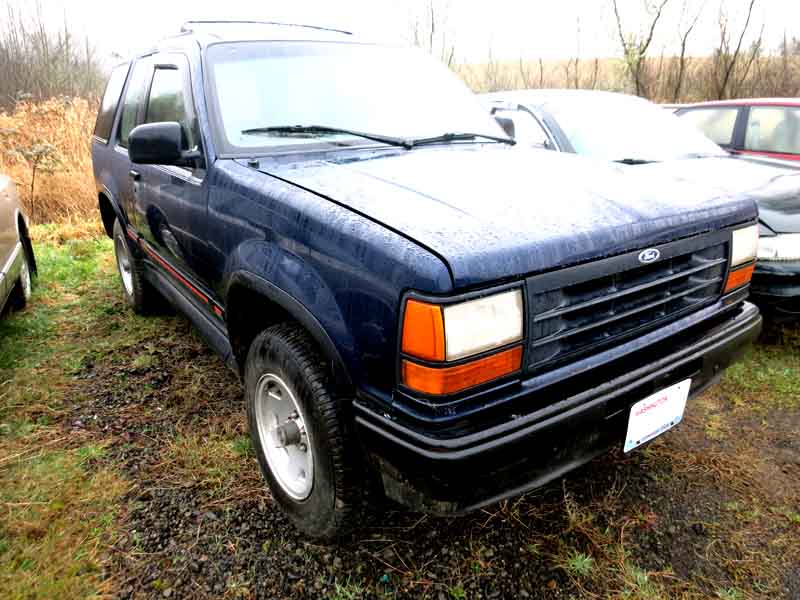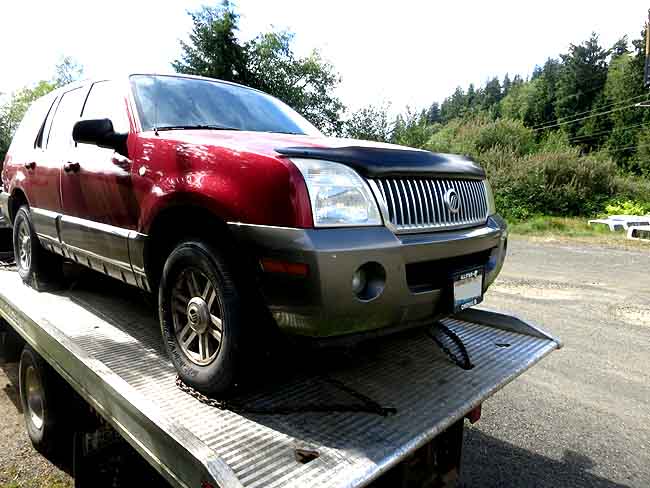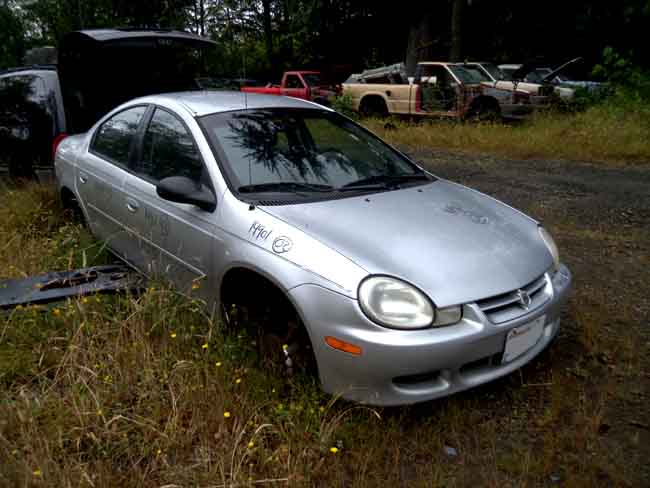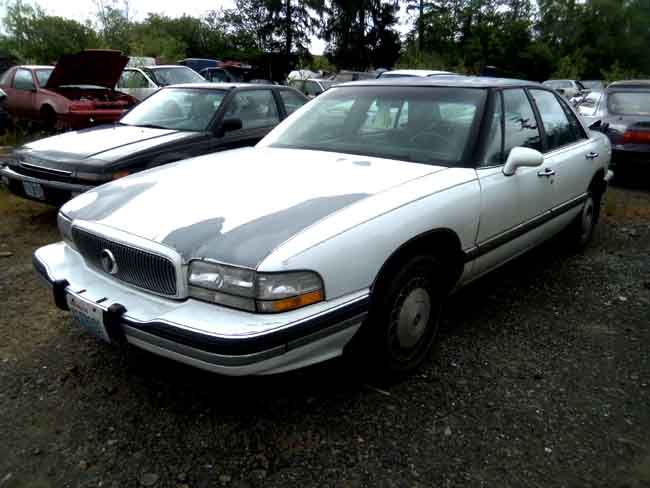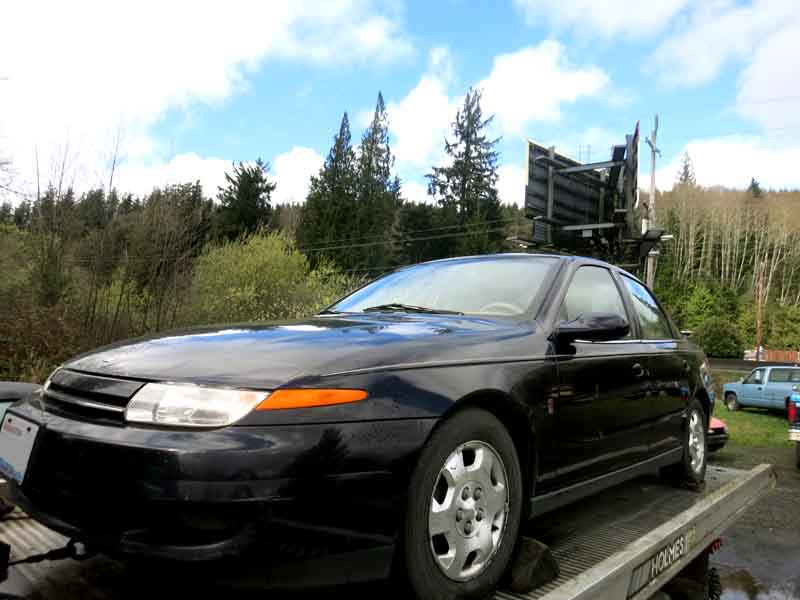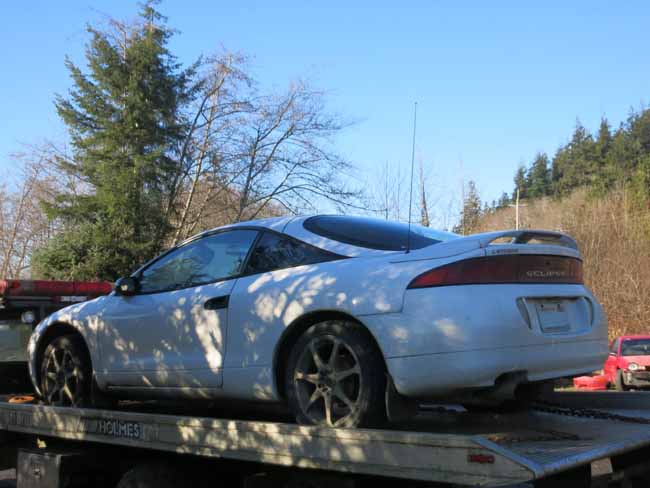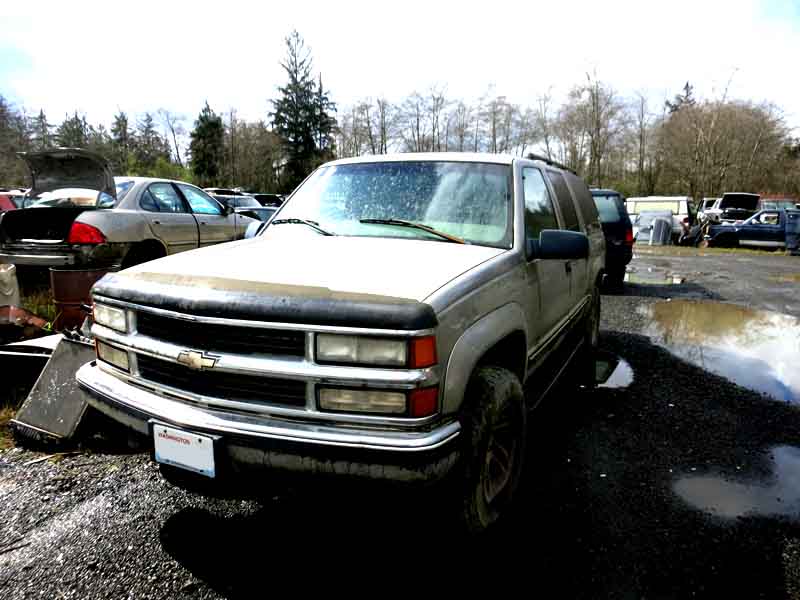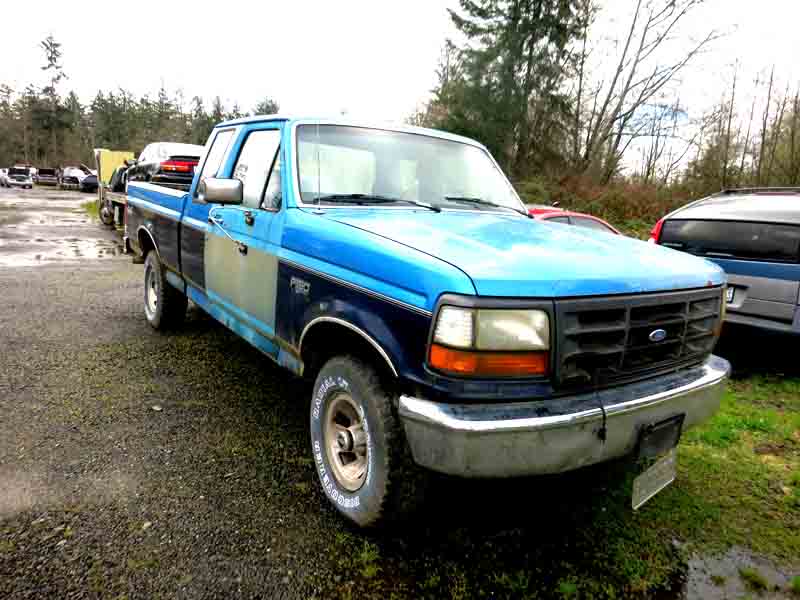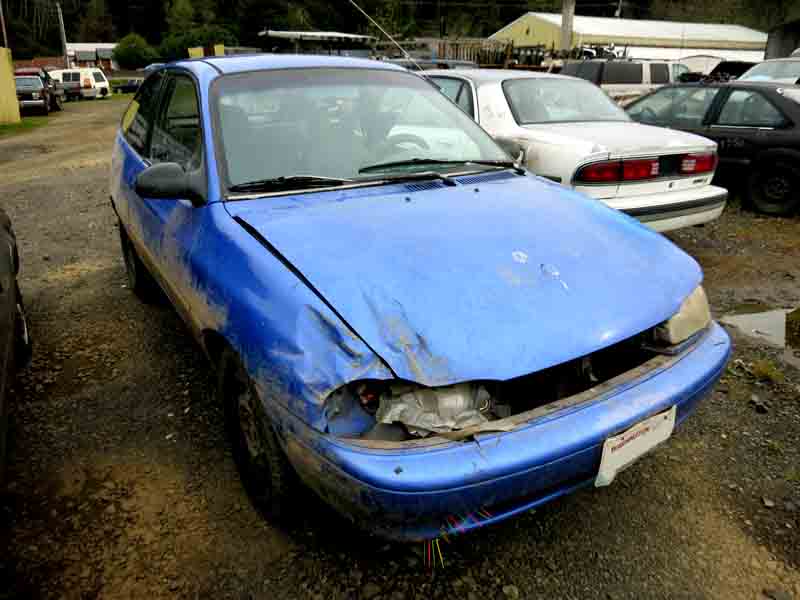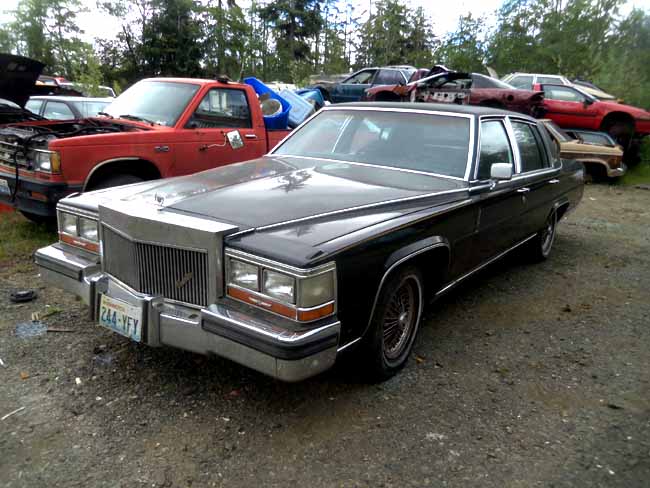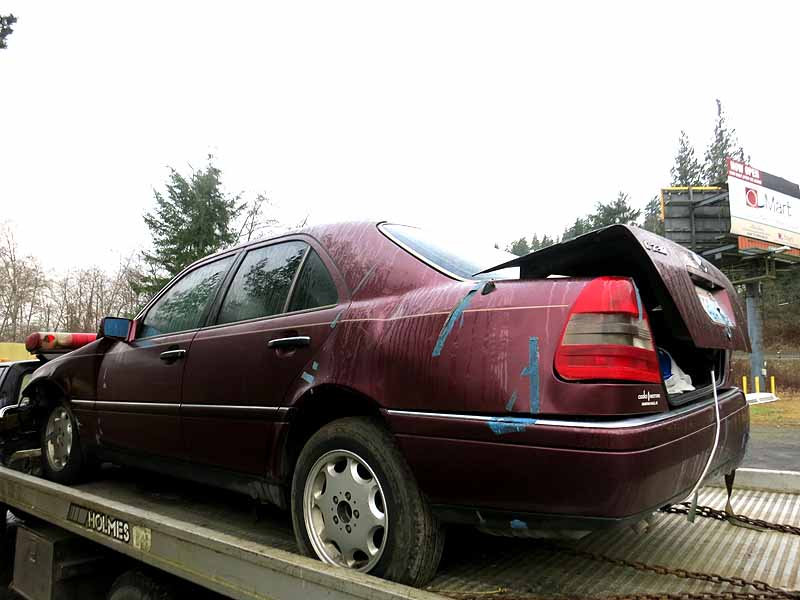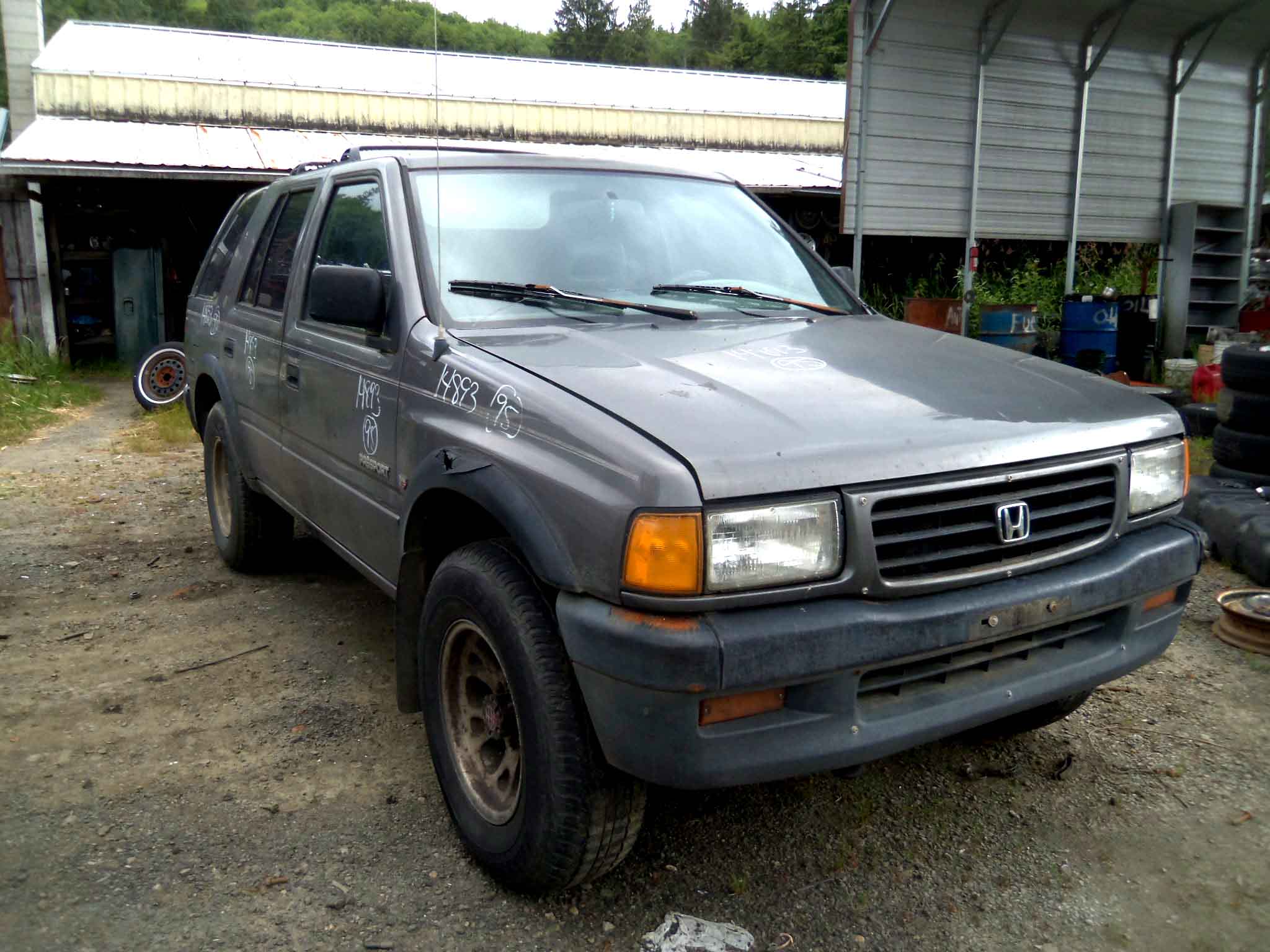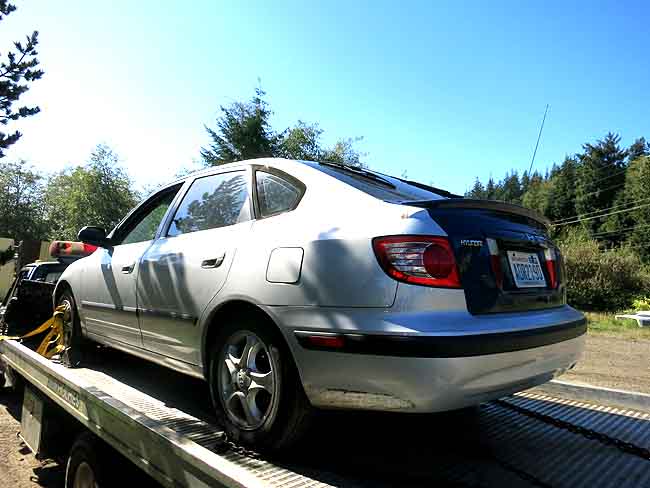 Large Variety of Car Makes & Models
2002 Chevrolet Silverado 2wd, no engine/transmission/seats/tail gate. Lots of good parts left.
1993 Chevrolet 2500 4×4, good engine $650.00, transmission slips, sold the rear end, interior is lousy. Tailgate $150.00, Rear Bumper $150.00
2000 Saturn LS. This car is in great condition, however, it was in the Aberdeen/Hoquiam flood this past January. Nice tan/beige leather interior.
1999 Chevrolet Suburban has a bad transmission, the odometer shows 240K miles. The 350 5.7 engine runs good. The interior is in good condition, except the small tear on the drivers seat.
1994 Ford F150 runs good, but we believe it has a bad transfer case. 302 engine/Auto transmission. Tailgate is $150.00.
1994 Infinity Q45, doesn't run…no key is the big problem. Lots of good parts! $200.00 for the nice black leather bucket seats.
1991 Ford Tempo, complete lots of good parts.
1993 Honda Civic sedan, with a bad engine, no tires or wheels.
1995 Honda Passport with a good running 3.2 engine, the transmission is bad.
2001 Dodge Intrepid, really nice car with blown head gaskets.
1978 Cadillac Seville, just an old car that has been sitting.
1987 Cadillac Fleetwood Brougham, very complete, has rusty factory wire wheels.
1987 Dodge 3/4 ton 4×4 pickup…with a 2wd auto transmission (really!) The 360 ran very good, but lost a freeze plug last year. Good for parts or will sell complete $750.00.
1987 Nissan 2WD pickup, engine knocks, good Automatic transmission.
1999 Ford Escort 4 door, we have recently bought a couple more of these.
1998 Dodge Caravan, we have a few of these 1996-2000 vehicles, no good engines or transmissions!
2002 Dodge Neon, bad engine, lots of good parts, nice interior too.
1995 Buick Regal 4 door
2005 Chevrolet Trailblazer, Hit very hard right front.
2001 Chevrolet Astro Van, bad engine and bad transmission.
2000 Ford Focus SW, bad engine.
2004 Hyundai Elantra, bad engine
1996 Honda Accord EX, we think it has a bad engine, no distributor. Most front end parts have now been sold, tires and wheels are gone.
1991 Chevrolet Van, we were told it has a bad engine.
1989 Chevrolet Pickup 2WD, has junk 4.3 engine, has 5 speed manual transmission.
1997 Toyota Tacoma 2WD, wrecked bad shows 262k, good engine and transmission.
1982 Ford Bronco, rusty, doesn't run, tailgate is gone.
1984 Chevrolet 1/2 ton 2WD, ugly but still has some decent parts.
1999 Dodge Stratus, blown engine, lots of good parts.
1996 Mitsubishi Eclipse, lost the timing belt/cylinder head. Sell complete as is $750.00
2000 Ford Expedition, bad 4.6 engine.
1995 Lincoln Mark 8, no running gear, we got it half parted out.
1984 Chevrolet Corvette, was a hot rod project donor car.
2000 Oldsmobile Intrigue, good engine and transmission.
1994 Ford Explorer 2dr 4×4, good engine (transmission was sold). Decent tires and wheels, nothing special.
Just got a 2003 Mercury Mountaineer, bad 4.0 engine/heads
2003 Subaru Impreza, rolled over bad! Haven't determined mileage yet
We pulled the 2.5 engine complete with wiring and computer, nice for sandrail or other project.
For Sale: 1988 Chevrolet K1500 4X4, has a 350 engine and automatic transmission. We replaced the rear end, now has a 14 bolt 3:73. Still needs a few things finished $2300.00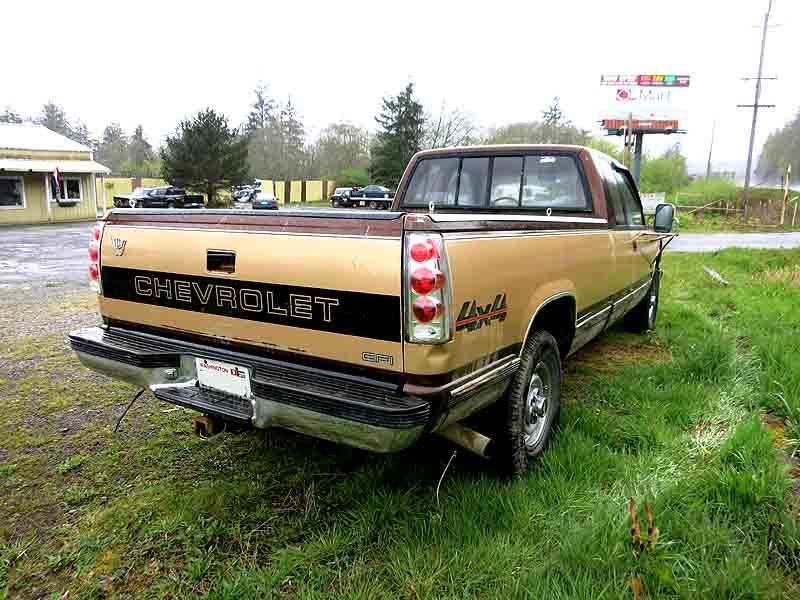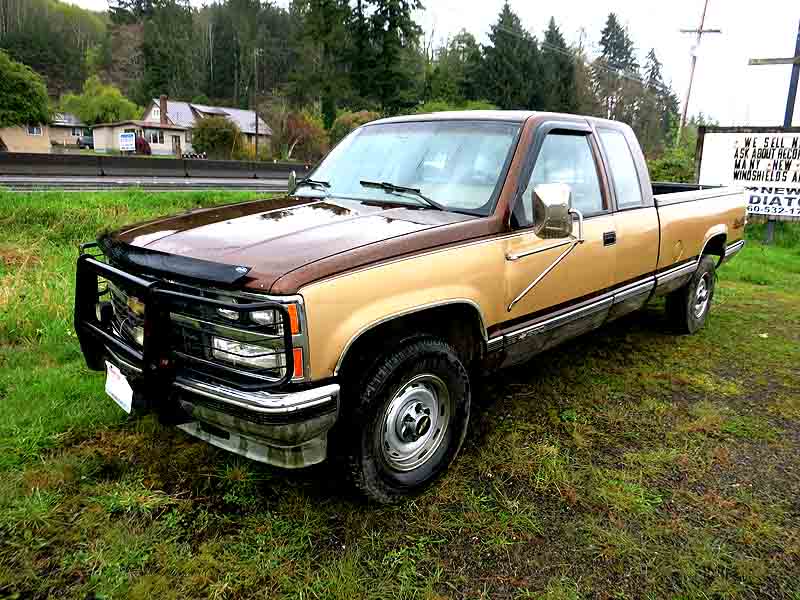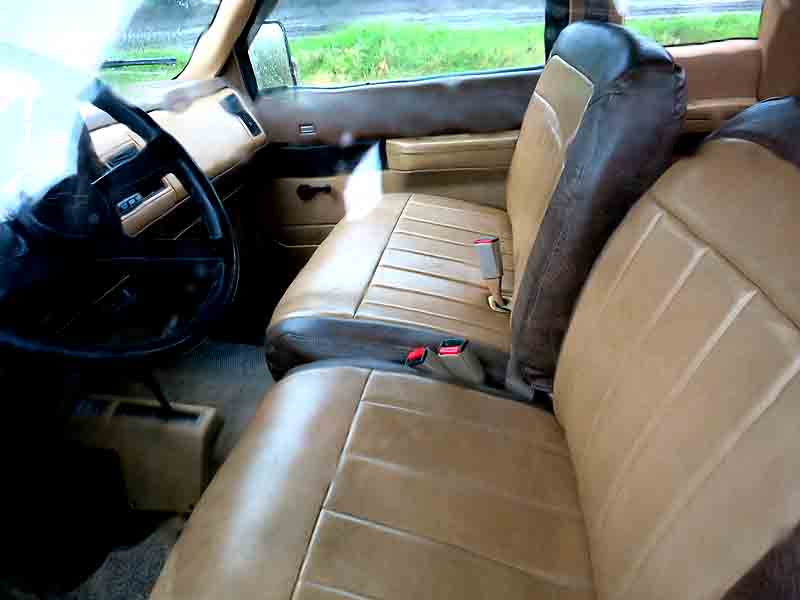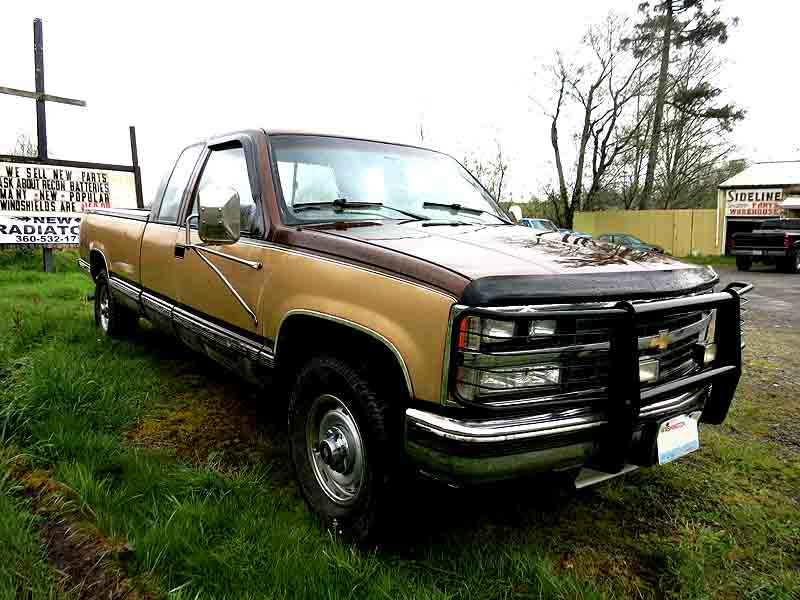 SIDELINE HAS WHAT YOU NEED ~ A Large Variety of Inventory
We have engines, transmissions, rear-ends, body parts, new parts, spare parts and windows of all sizes. You may be looking for seats, interior pieces, consoles, tires, wheels, steering columns, dash components and so on. Give us a call and our professional salvage yard technicians will assist you in finding the part or parts that you are looking for.
CALL 360-532-1712 TODAY!
EMAIL US