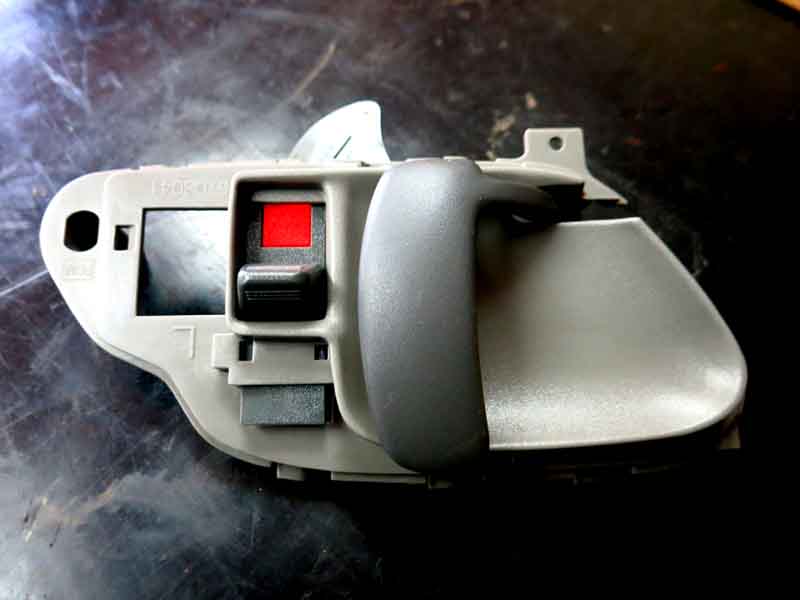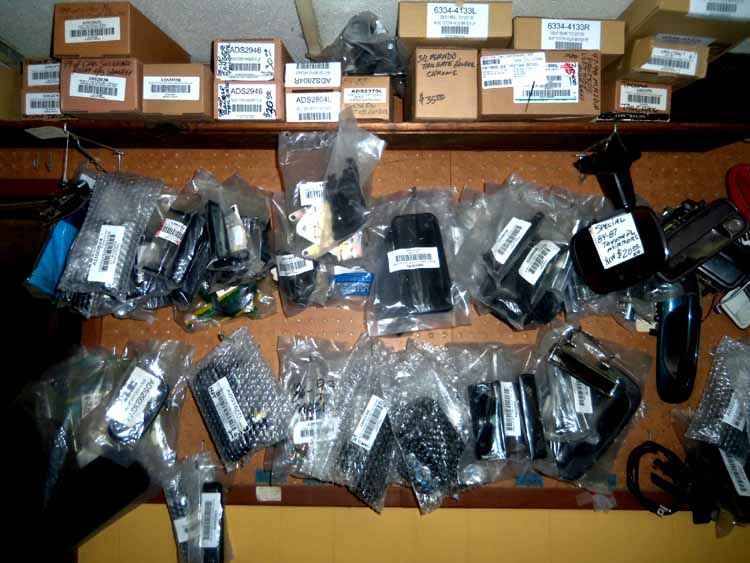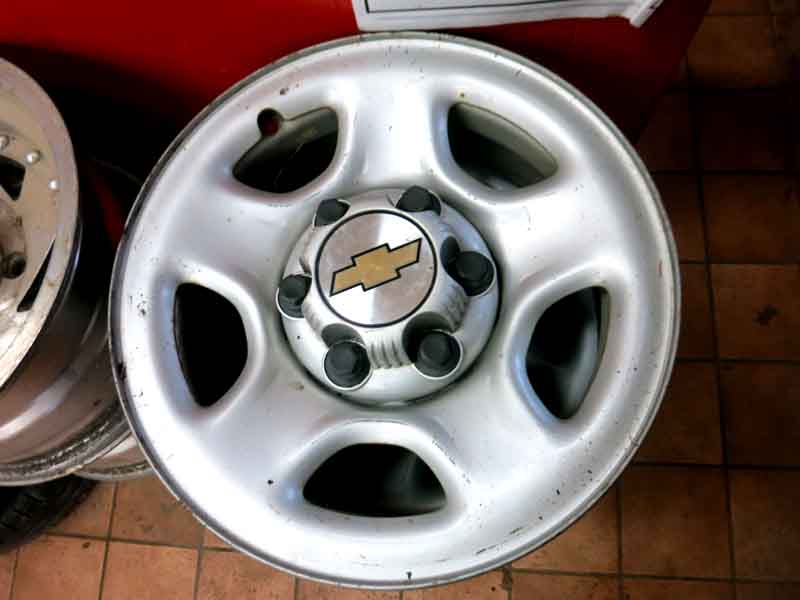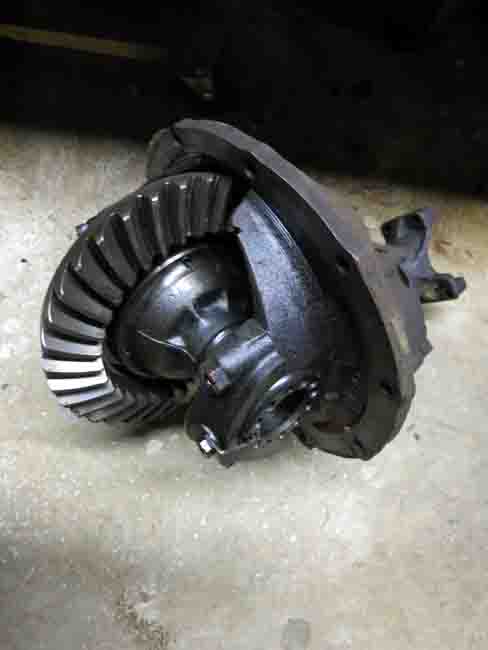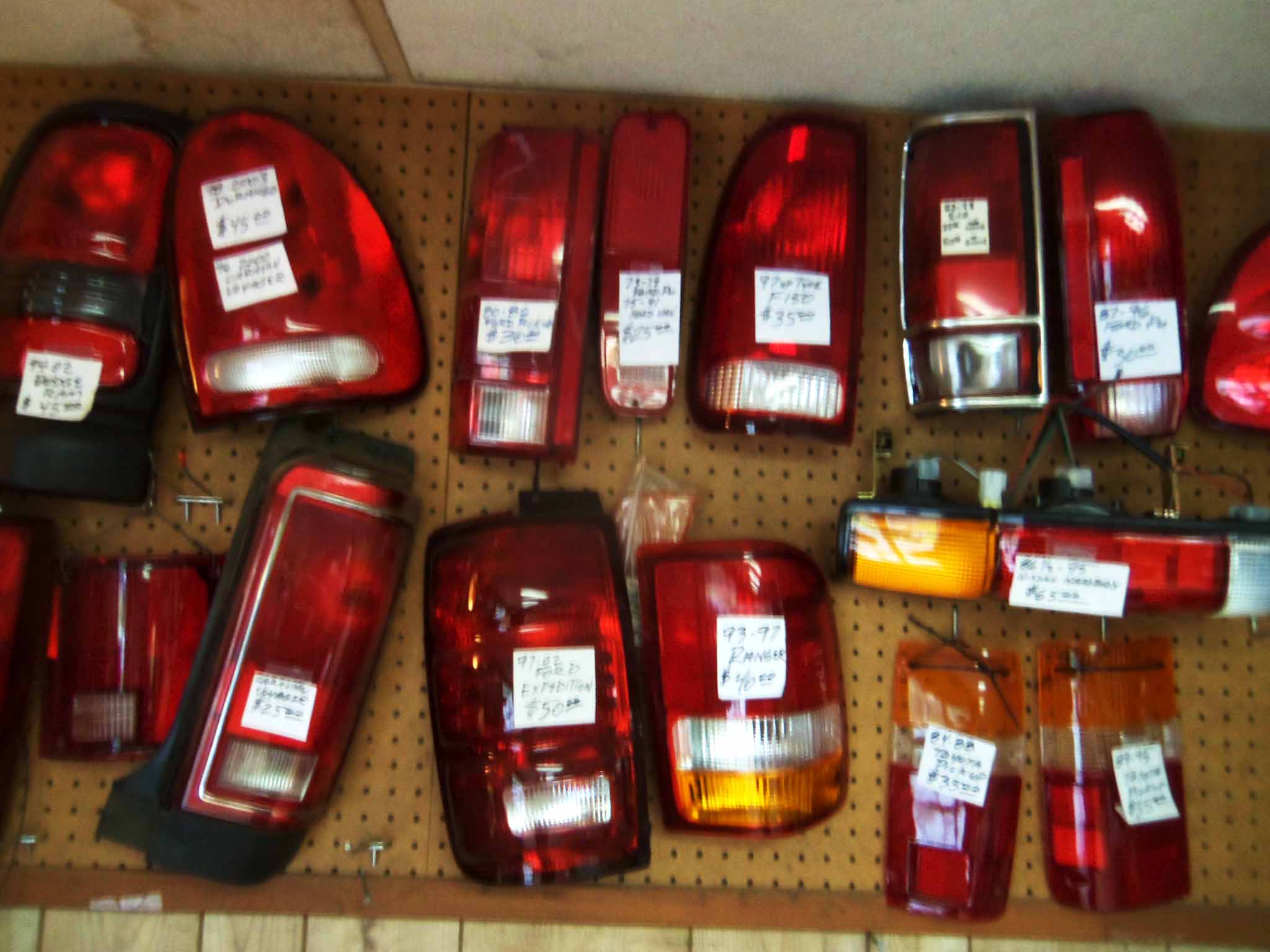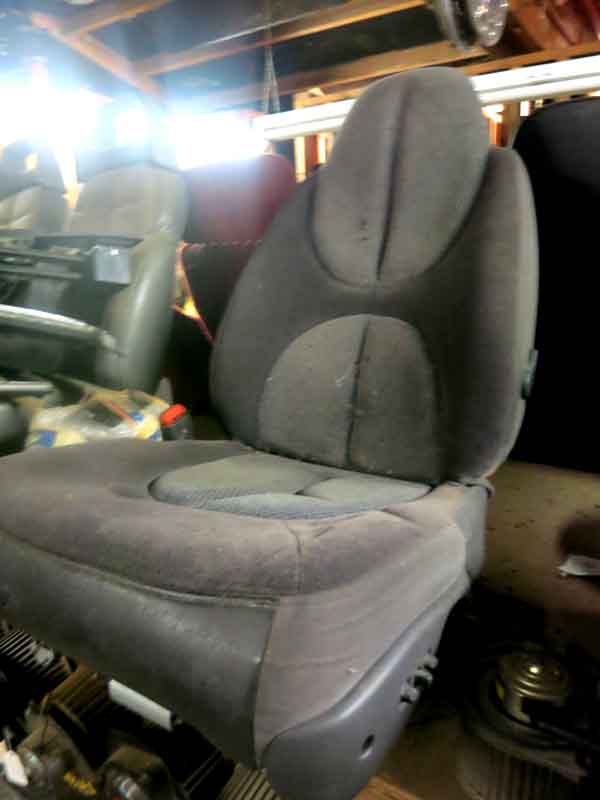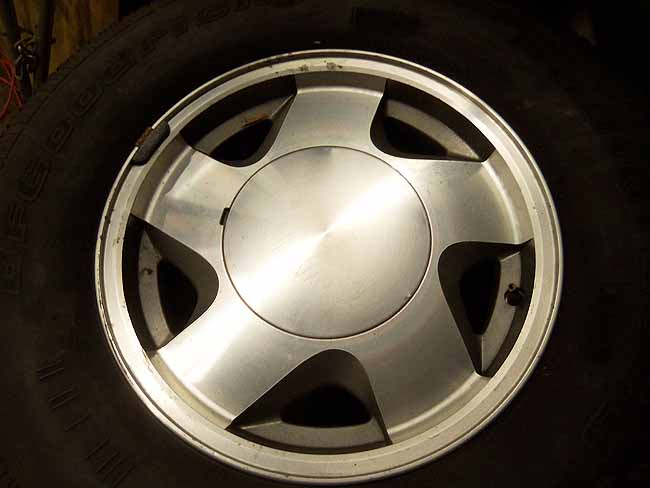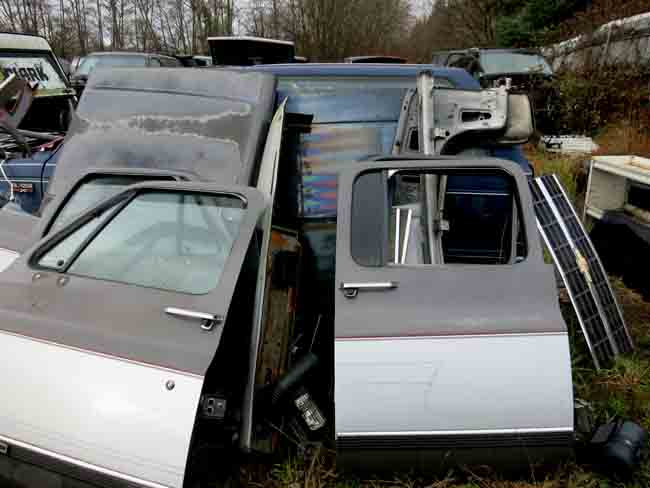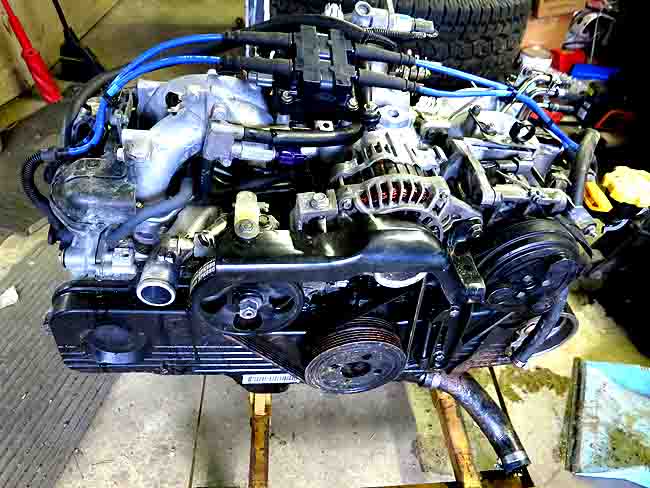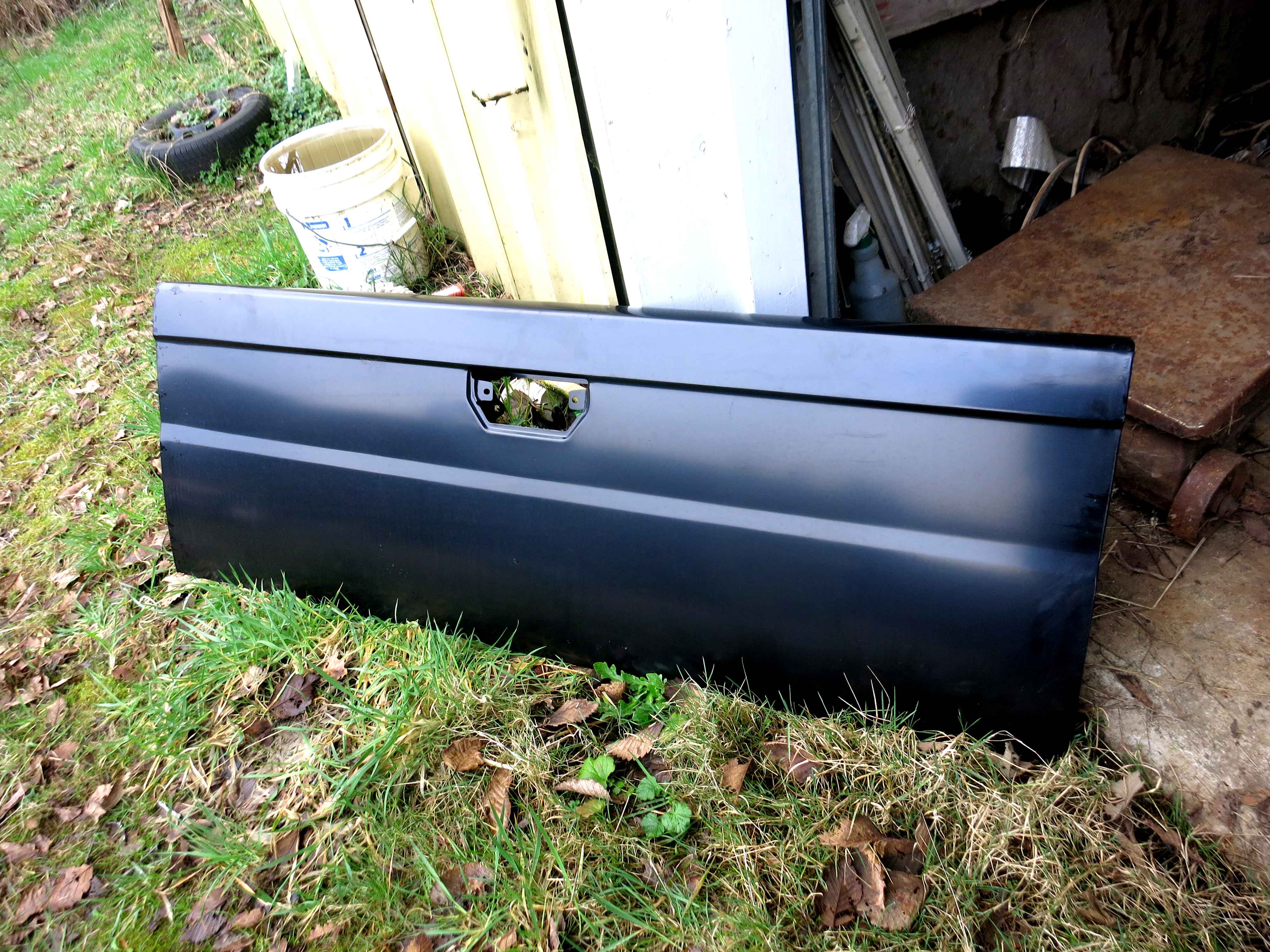 We are cleaning out the back room, here are some miscellaneous parts for sale.
We stock the 1995-1999 Chevrolet/GMC Pickup/Tahoe/Suburban inside door handles: Left or Right $35.00 each.
For Sale: Ford F150 9″/31 spline 3.50 ratio third member. Nice used condition. $250.00
1986 1/2-1992 Nissan Hardbody "New" Front Bumper Face Bar and Both Ends in Black: $65.00
1992 Dodge 318 Stick/Manual Flywheel with usable/core clutch disk, pressure plate and bolts: $95.00
New/Aftermarket 1996-2002 Toyota 4-Runner Hood, $115.00
New/Aftermarket 1986 1/2-1997 Nissan Hard Body and 1998-2000 Nissan Frontier Tailgate shell, $100.00
New/Aftermarket 1983-1985 Ford Thunderbird and Mercury Cougar Hood, $100.00
Nice Used 1986-1993 Mazda B2000/B2200 Pickup Hood (also fits B2600 but does not have raised center), Charcoal in color, $85.00
New 1996 Chev Blazer/GMC Jimmy 4 door Fuel Pump, in box: $75.00
New 2000-2002 Chev S10/GMC Sonoma 4 cylinder Fuel Pump, in box: $75.00
1999 GMC Jimmy SLT doors and misc. trim, door panels, bumper parts, rear hatch (no glass) These doors $100.00 each.
1991 Chevrolet Suburban Front Doors with power windows/locks really nice $110.00 each (they fit most 1977-1991 Chev/GMC trucks as well). Also we have both rear doors $85.00 each, as well as the hood (1981-1991 most models), fenders for $50.00 each, rear quarter glasses in privacy, nice grey dash pad and other misc. parts.
Brand New 2003-2011 FORD CROWN VICTORIA 120.7″ WB, Right Quarter Panel, w/o antenna hole. Ford part number: FD 6W7Z5427840A (previous part number 3W7Z5427840A) Brand new, still in the shipping box $125.00
1992-1995 Honda Civic 2 door custom, fiberglass louvered fenders. Used to be really cool, still are!
$75.00 for the pair!
We have THREE 2005 Chevrolet Trailblazer 16″ tires and wheels, the fourth was badly damaged. Tires are only two weeks old! Open Country Toyo A/T P235/70R16″ 104T. Will sell the three tires and wheels for $350.00. (We can order a fourth wheel for $75.00)
Set of Four 16″ Chevrolet Silverado steel wheels. 16×6-1/2, 6 lug, 5-1/2″ $125.00
2006 Ford F150 5.4 air cleaner box and tube: $85.00